Contact Us
Need to reach us?
There are lots of ways to do it. We want to hear from you. If you have any questions, comments, or suggestions for A-Plus Moving & Storage, or you'd like to request more information, please use the Feedback Form below. You can also reach us directly by phone or e-mail. If you need a Free Moving Quote click here.
A-PLUS MOVING & STORAGE
48 Sumner St.
BOSTON MA 02128
Phone Number: 857-540-9531
Fax Number: 617-418-7478
e-Mail Address: [email protected]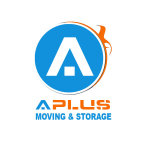 Office Hours:
Monday to Saturday: 8am-8pm
Sunday: 8am-6pm
A-PLUS MOVING & STORAGE is fully licensed and insured. We carry cargo, commercial liability, general liability, and workers' compensation policies. Certificates of insurance are available upon request. A-PLUS MOVING & STORAGE is licensed by the Massachusetts DTE, certificate number 31283 (MA) and the U.S. Department of Transportation.